The CRBLM offers a variety of activities all year round. See our upcoming events.
Centre members are welcome to send suggestions or ideas for invited speakers, reading groups, research spotlights, and workshops by emailing info@crblm.ca.
In the CRBLM's reading groups, members choose topics of interest for joint learning.
Reading group members meet regularly during a semester and discuss papers of their choosing.
In this series of informal meetings, CRBLM members will present new findings or give an overview of their lab's most recent and upcoming research projects to fellow CRBLM members. This is an opportunity for faculty and student members to network, reconnect, and learn about each other's ongoing work.
CRBLM faculty members, post-docs, and students are all welcome to present in this series.
The CRBLM holds interactive workshops that guide participants through learning of new research tools and concepts.
Invited speakers – CRBLM member guests or other renowned researchers who come to share their work in an invited lecture.
The CRBLM holds an annual scientific day including talks and student presentations.
We also organize colloquiums at ACFAS and special symposiums.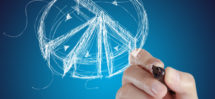 As part of distinguished speaker events, the CRBLM showcases the centre's work with a set of short presentations by our graduate students and post-docs.